Nicaraguan Natural Yellow Catuai
Sale price Price $15.00 Regular price Unit price / per
Single Origin, Natural Processed.
 Fair Trade, shade grown, Rainforest Alliance certified. 
Our favorite bird-friendly coffee, grown on the wintering grounds of the federally threatened Golden-winged warbler. 
A natural processed coffee with fruit & chocolate notes. It's a unique cup and one of our single origin favorites when it's in season. 
A note on origin:
Nicaragua's Selva Negra / La Hammonia Estate:
Where old world tradition meets new world experimentation in a holistic community of sustainability. One of Nicaragua's first coffee estates has maintained it's village-like atmosphere and traditional German animal husbandry while updating its operations with the latest advances in boutique coffee processing and a wide range of innovative and environmentally-friendly technology.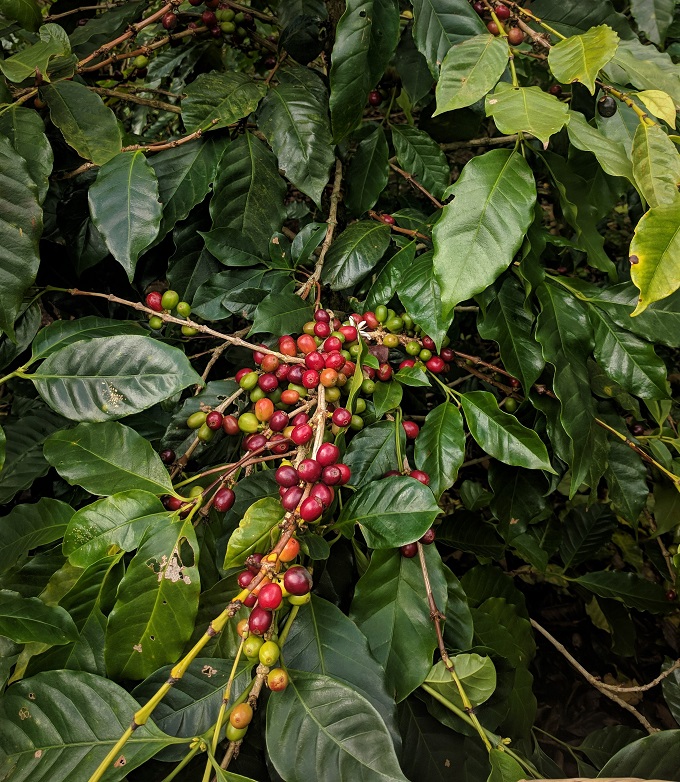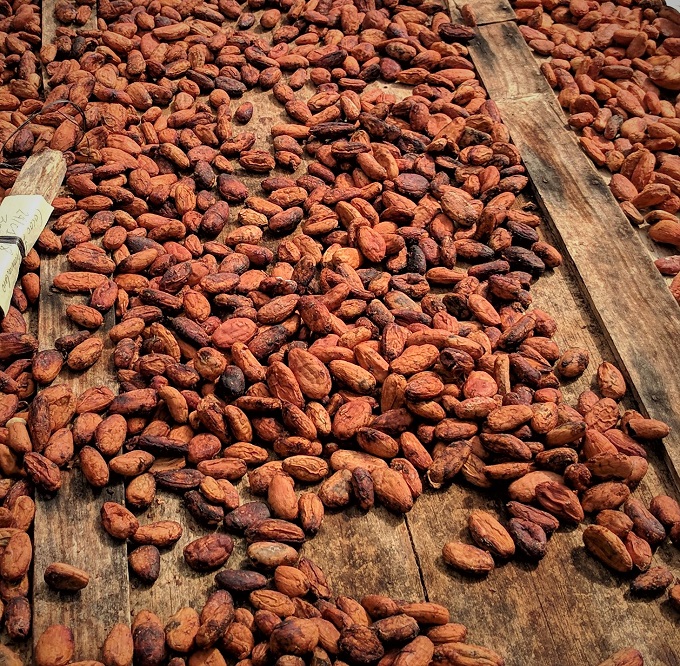 An introduction to Selva Negra:
Selva Negra (Black Forest) is a pocket of astounding beauty nestled in the mountainous jungle outside of Matagalpa, Nicaragua. A huge estate, averaging about 4000 ft above sea level, is divided into three equal parts – one is untouched, protected tropical cloud forest, while another contains bio-diverse shaded coffee forest, and the last is used for low-impact rotational grazing and organic produce.  The medium-sized coffee farm, "La Hammonia," is the largest project within a diversified operation including separate farms for cacao, orchids, vegetables, livestock, worms, bees, as well as a protected nature preserve. The whole operation regularly employs a few hundred locals and over a thousand during the peak of coffee harvest season. 
In the 1800's the Nicaraguan government had special programs to attract farmers and build their local coffee industry.  Many German immigrants moved to the region and began to learn how to cultivate coffee trees, while also maintaining their traditions of raising livestock for eggs, cheese, and sausages.  Like many coffee estates throughout the region, these farms attracted more settlers and grew into self-sustaining villages.
Owned and operated since 1975 by descendants of these early German settlers (the farm was out of family control for a bit but is now in its third generation of renewed family ownership), over the last twenty years continual improvement has been made in the estate's sustainability and ecological footprint, evolving an inspiring holistic vision.