Mexican Natural Shade-Grown
Sale price Price $15.00 Regular price Unit price / per
Single Origin, Natural Processed.
Nutty & chocolate with fruit notes. It's a unique cup and one we are excited to try-- not only is it tasty, but has a great story from bean to cup. 
A note on origin:
"Terruño Nayarita," = "my Nayarit homeland"
The big bag of green beans we receive is labeled "Terruño Nayarita," which translates as "my Nayarit homeland" and designates high-quality sustainable coffees grown by family land-holders and small local cooperatives in the compact west-central Mexican state of Nayarit.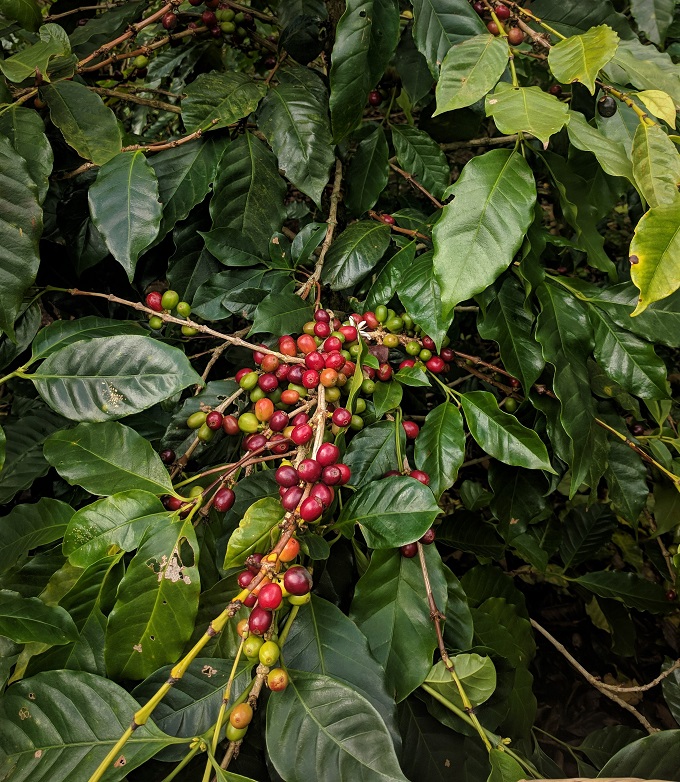 Gathered around an extinct volcano, Cerro San Juan, a committed group of 260 cooperative coffee farmers are working together to produce arguably the best coffee in Mexico. Terruño Nayarita coffees come from heirloom trees, and farmers that take great pride in their coffee. This is the top screen-size/grade from the Terruño Nayarita Co-op.
In the state of Nayarit, Mexico, small farms are mostly owned and operated by indigenous campesinos who have very little access to education and technology. Frequently, these farmers have for decades received too little income to ever get ahead. The Terruño Nayarita Co-op seeks to change that – with a direct connection to specialty coffee markets, these family farms pull in much better income, and as they rebuild robust sustainable economies they also benefit from educational programs that teach about new agricultural technology with emphasis on environmental responsibility and stewardship.